LAS VEGAS, Nev. — "Flo is sick."
No, no, no, not like that. Chris Richards, who started in the middle of the U.S. men's national team's backline in their victories in both the Concacaf Nations League semifinal and final, didn't mean that Folarin Balogun was ill.
He meant that the United States' most recent star addition was sick.
"Flo is sick — I think you can never have too many guys in your team that score goals. You always want that," Richards told Backheeled ahead of the United States' 3-0 win over Mexico. The U.S. would go on to beat Canada 2-0 in the final to lift their second consecutive Nations League trophy.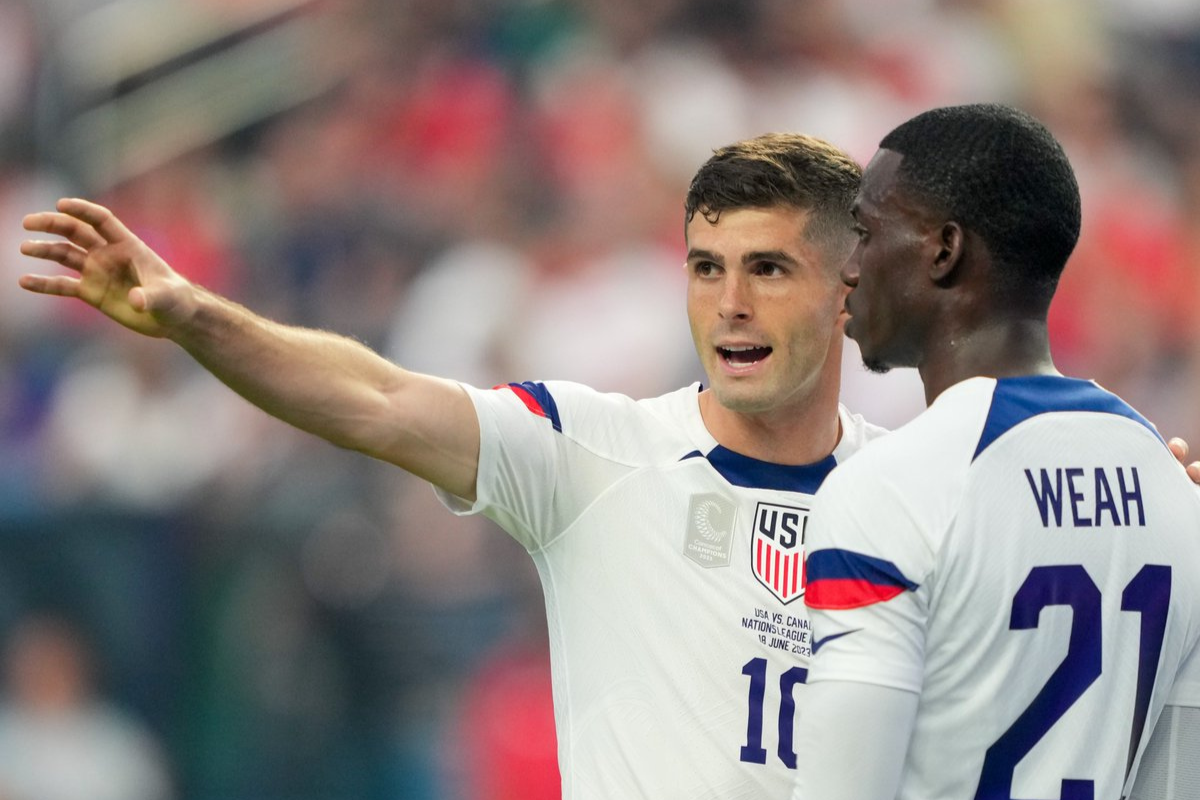 Coming off a 21-goal season for Stade de Reims in Ligue 1 on loan from Arsenal, Balogun drew praise from teammates and coaches alike during his first USMNT camp. The 21-year-old striker, who just committed to play for the U.S. last month over England and Nigeria, was immediately placed into the USMNT's starting lineup against Mexico and Canada.
Balogun's debut was quiet, but subtly impactful. He registered just 17 touches and one shot against Mexico, but helped bring his teammates into the game with impressive hold-up play. It was the final against Canada, though, where the young forward truly shined. "Balo", as he's known by many of his new teammates, scored a goal in the first half and was a near-constant thorn in Canada's side.
Across both games, there were very real examples of how Balogun has already changed the USMNT for the better. Let's dig through the film to learn more about the young attacker's game.