The World Cup run is over. After winning every previous game without conceding a single goal, the United States U-20 men's national team was eliminated in the quarterfinals on Sunday by a superior, savvy Uruguay side. This is the fourth consecutive time the U.S. U-20s have fallen in the quarters. Still, the metric of success for every cohort is, of course, how many players eventually graduate to and improve the senior national team.
So who stood out during this tournament Argentina? With another U-20 cycle in the books, who is now on the radar of the USMNT? And what's next for these kids, for both club and country?
Stock up
Jack McGlynn
The expectations for Jack McGlynn were high coming into this tournament, and he exceeded them. McGlynn had firmly established himself as a starter for the Union this season, building on a very promising 2022 for club and country, and majestic performances in Argentina have the center midfielder set for a transfer this year. Jim Curtin, his coach with Philadelphia, recently acknowledged as much.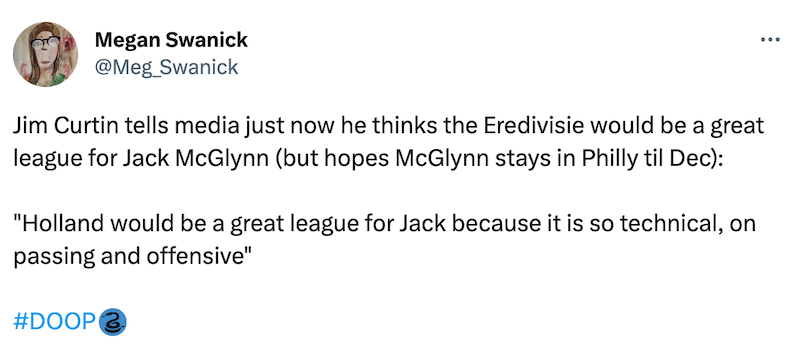 McGlynn's unique profile – one filled with technique, elegance, vision and passing range – has been weaponized by a very direct Union team and maximized in a more possession-oriented approach under U.S. U-20 coach Mikey Varas. Regardless of the preferred style of the next USMNT manager, McGlynn merits a senior team look soon. He doesn't have elite speed, but his defensive issues are certainly surmountable if the lineup is built with his physical limitations in mind. An athletic, industrious midfield partner (read: Tyler Adams) could enable the left-footed wizard to thrive.