There are just three games left in the NWSL regular season, and it's a tight race to the postseason. All 12 teams are still vying for the league's top six spots, and the next few weeks will have serious implications for who makes a run to the playoffs this year.
With a ton still to play for, let's reflect on what's gone right – and wrong – for every single team in 2023, in order of the current NWSL standings.
Portland Thorns
What's gone right: Portland's attack is the best thing about this team. With yet another impressive attacking campaign, they've now scored 40 goals in back-to-back seasons. That's the fourth time the team has done that in their history. With that said, it's no surprise that the Thorns are the only team with two players in the Golden Boot race this season: Sophia Smith (11 goals, 5 assists) and Morgan Weaver (7 goals, 4 assists).
What's gone wrong: Star attacker Sophia Smith suffered an MCL sprain late in August, and her status is currently week-to-week. That's bad news at any point in the season, but especially when Portland's making its final push for the NWSL Shield and are hoping to run it back for their second NWSL Championship in a row.
San Diego Wave
What's gone right: Jaedyn Shaw. The 18-year-old has scored more non-penalty goals than anyone else on the Wave (5) and is one of only four players on San Diego's roster to assist more than one goal in 2023. Shaw's play this season has even resulted in the first senior USWNT call-up of her career.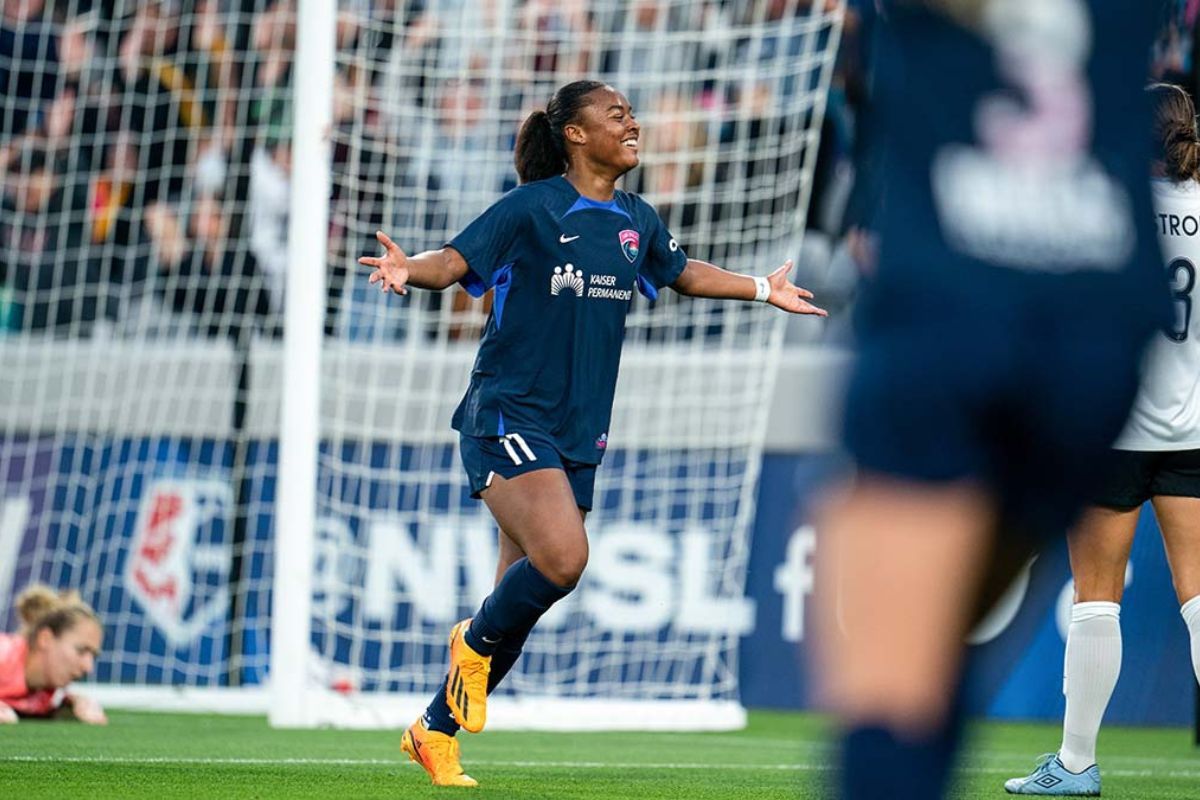 What's gone wrong: Taylor Kornieck just can't stay healthy. She's appeared in only 13 of the Wave's 19 regular season games after being out for illness, a head injury, and a broken nose so far this season. With Kornieck out so much, teammate Alex Morgan has had to drop deeper and fill in the gaps, and that's made Morgan – and the Wave's attack – less effective going forward.
NJ/NY Gotham
What's gone right: Gotham recently signed Spanish forward Esther González, and it didn't take long for her to make an impact. Esther scored a brace in her home debut, which ended up being a huge 2-0 win over the Washington Spirit. She'll likely take some of the goal-scoring burden off of Lynn Williams, who has been directly involved in eight of Gotham's 23 regular-season goals.