MessiMania is here, folks.
After making his Inter Miami debut against Cruz Azul last week, Lionel Messi started for his new team for the first time on Tuesday evening against Atlanta United in Leagues Cup.
Just like against Cruz Azul, Messi brought the magic with him in a 4-0 win over Atlanta. Tata Martino started the Argentine legend on the right side of a 4-3-3 in attack, though the No. 10 had all the freedom in the world to pinch inside to connect with Sergio Busquets (who also started, and is also awesome) and others in more central areas.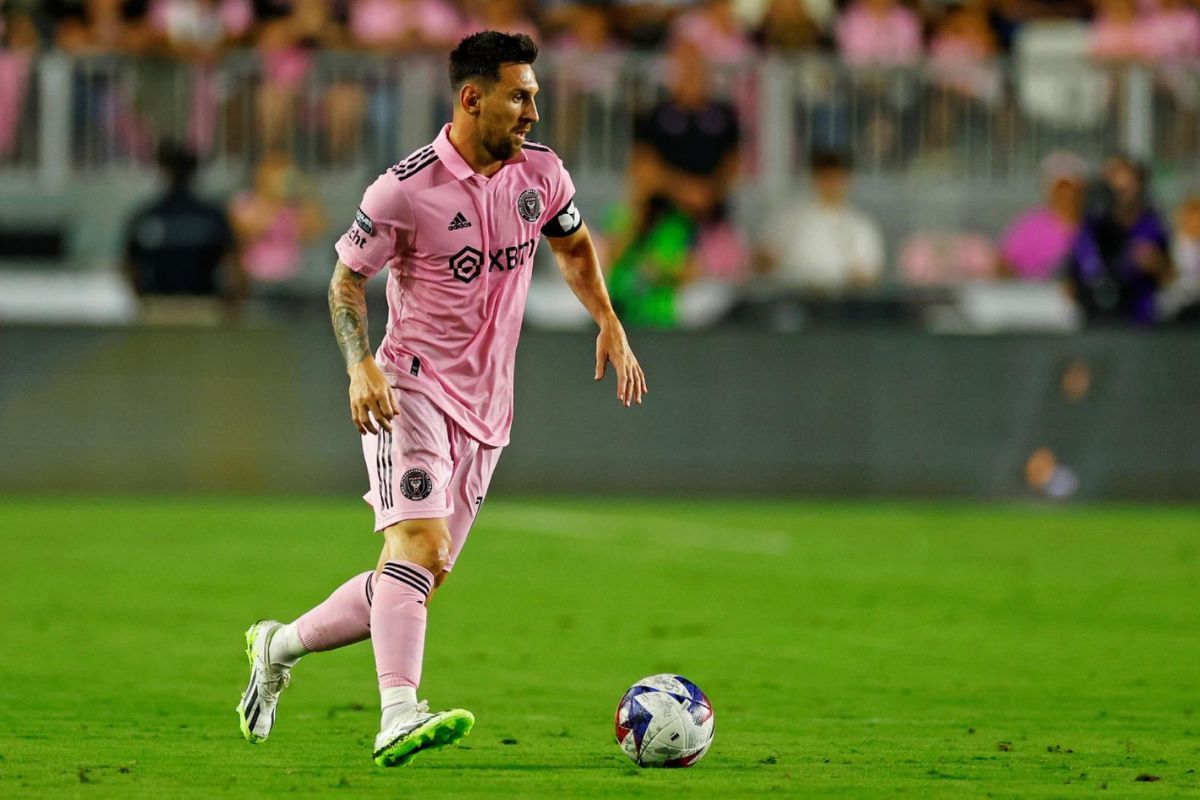 Because I love watching Messi play soccer — I'm human, after all — and because I love writing about soccer, I decided to chronicle my thoughts on his first start. I'm absolutely not kidding when I say that there are few other ways that I would rather spend an evening.
So without any further ado, I present to you: The Messi Musings.
Pregame
5 minutes til kickoff: I know this thing is supposed to be about Messi, but I've been sitting here thinking about Busquets for several minutes now.
Sure, he's not going to be the one hitting game-winning free kick bangers to wow the crowd at DAFT PUNK Stadium. But you know what he'll be doing instead? He'll be dropping dimes on opposing defenses...and finding Messi. Of his 34 touches off the bench on Friday, eight of them were line-breaking passes and 12 of them went straight to his former Barcelona teammate's feet. I know this becuase I spent 20 minutes yesterday morning counting them. Am I crazy? Yes. Do I regret it? Not for a second.
Several of Busquets, like the one below, were in the middle of the "Line-breaker & To Messi" Venn Diagram.